About Our Program
The Photography program offers a broad spectrum of historically informed course work to provide a rigorous and supportive environment to prepare aspiring photographers for the ever evolving world of contemporary photographic practices. Such a broad-based program allows students to investigate all aspects of the medium and garner the essential technical skills necessary to establish their own personal voices.
After seven core classes ranging from traditional darkroom, to advanced digital, to readings in photography, each student participates in a two-semester thesis capstone. During these two final courses students generate a professional caliber body of work culminating in a portfolio and exhibition. With an emphasis on individual artistic development, visual literacy, and critical inquiry, our program prepares well-informed, thoughtful, and highly skilled graduates for careers as artists, arts professionals, and/or continued studies at the graduate level.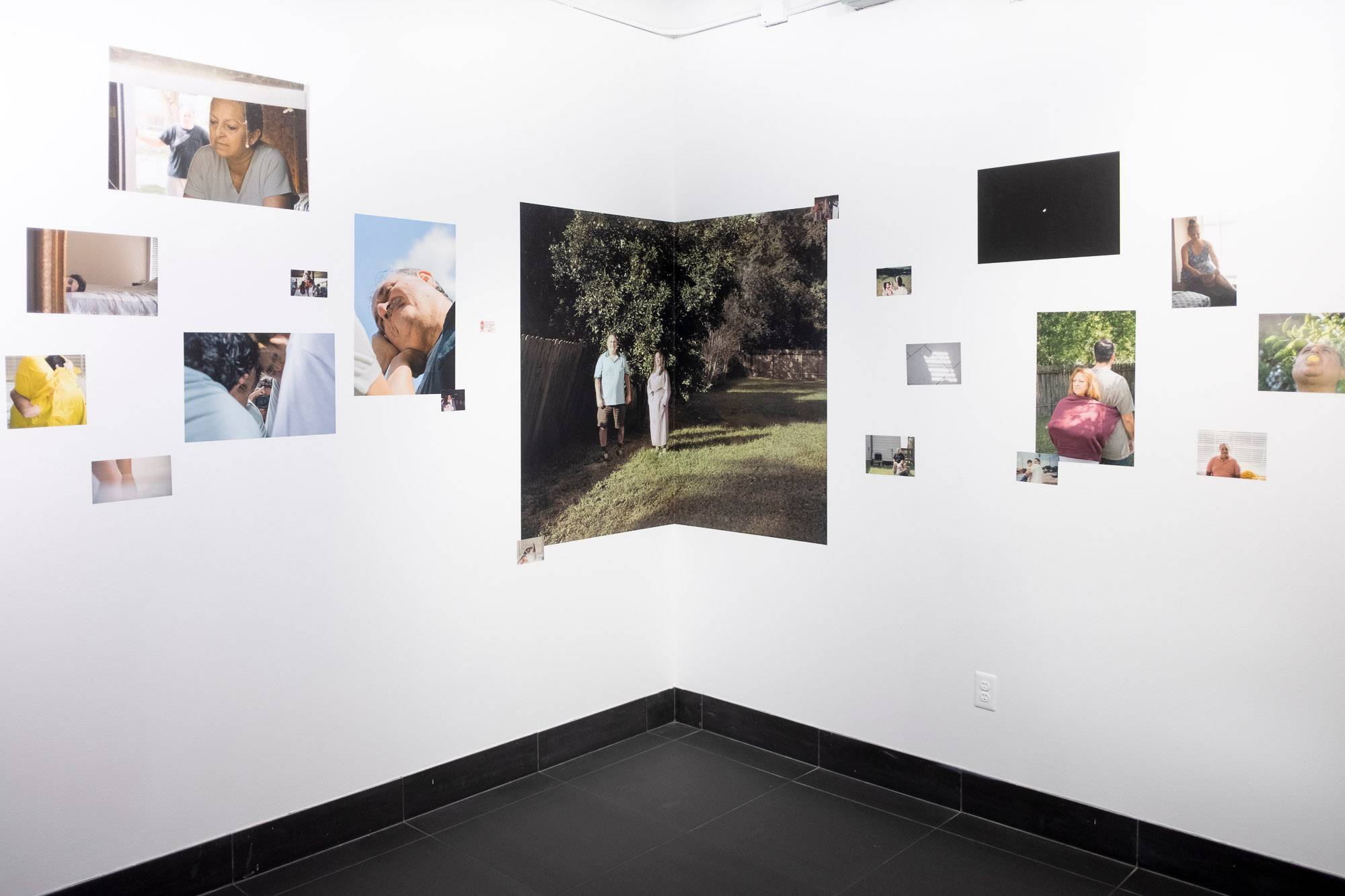 Meet the Faculty
View the Photography faculty in the Art and Design faculty directory. There you can learn about their research, access links to their professional work, and find their contact information.
Course Descriptions
The Photography Program offers classes that provide students with a well-rounded bank of skillsets and knowledge. Learn more about the diverse array of courses offered in the Photo Program at Texas State.
Degree Outline
Follow this link to learn more about the degree requirements. This link takes you away from the Art and Design webpages.
Photography Facilities
Photography is housed in the Sabinal Building, a newly renovated modern facility designed specifically for the Photography Program. Click to learn about the equipment and facilities available for student use in Sabinal.